Postings
Cycling the Surreal Bolivian Salt Flats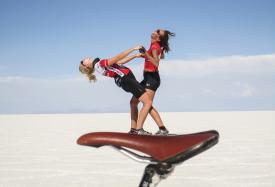 >>More about Cycling the Salt Flats on the 2017 South American Epic
The Bolivian Salt Flats are one of the iconic cycling environs that many cycle travelers have on their bucket list. Where else in the world can you cycle with your eyes closes kilometer after kilometer and not fear running into anything. Where else can your depth perception play such wild tricks on you?
We collected a few of our best (strangest?) photos from the Salt Flats and mixed in some words from other cycle travelers who have crossed this salty land. Enjoy…
What cycle travelers say about the Salt Flats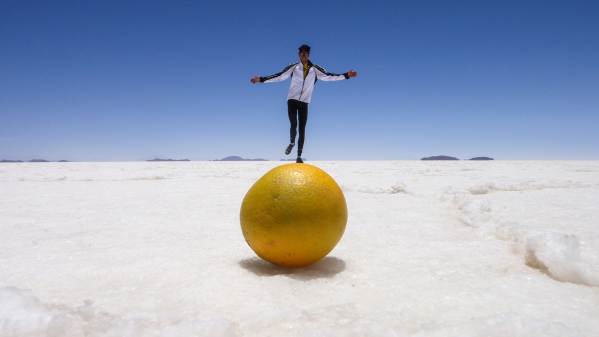 From Antonio Cala of the The Adventure Junkies blog…
"once you hit the salt flats everything seems worth it. You instantly forget those hours pushing your bike and start enjoying this very unique experience… There's hardly any references on the horizon and being surrounded by salt in every direction for kilometers is quite impressive.
There are some paths made by the jeeps you can take, but you also have the freedom to cycle in any direction. You could even cycle with your eyes closed for hours without crashing into anything! After cycling dirt roads, dodging rocks and sand patches to get here, the salar's hard, flat surface is a dream."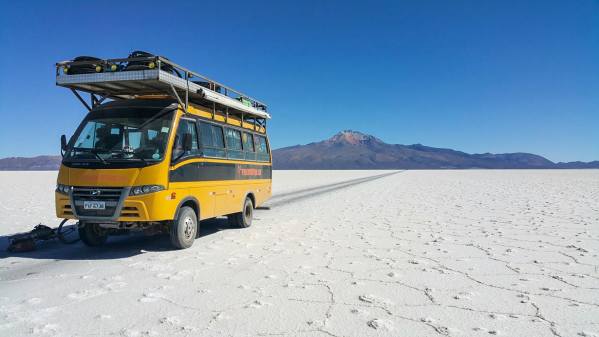 From Cass Gilbert on Bikepacking.com…
"For as almost as long as I can recall, traversing Bolivia's salt flats had been a bike touring dream, sparked by images I once saw of a tribe of bearded, rag tag bike travellers pedalling across its open, featureless breadth. Two decades later, when I embarked on a mission to cycle across the length of the Americas, experiencing the Salar was the motivating factor that kept me going."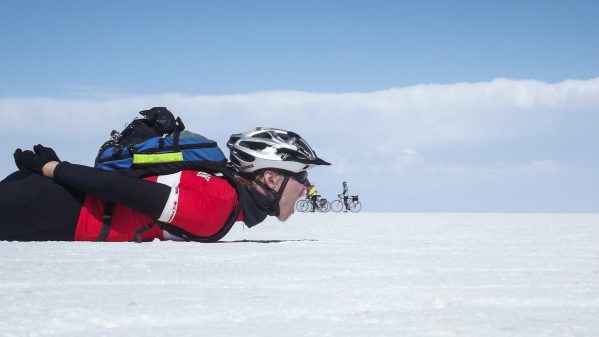 From Tore Groenne on the Adventure Cycling Association's blog…
"The wind was frigid. Soon the salt turned golden in the setting sun and fluffy, violet clouds drifted on the sky above Vólcan Tunupa.Out here are some of the largest day-to-night temperature fluctuations anywhere on the planet. While days can be scorching hot with temperatures of 90 degrees Fahrenheit and no refuge from a burning sun, the nights can be as cold as negative 40 with the wind chill."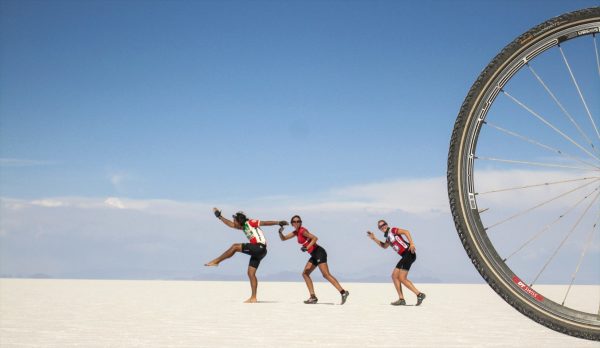 From The Wandering Nomads blog…
"Camping was by far the best part about the Salar. It was such a unique and isolated place to camp, where it's just you, your tent, and a whole lot of stars! And salt. Of course, we can't forget the salt."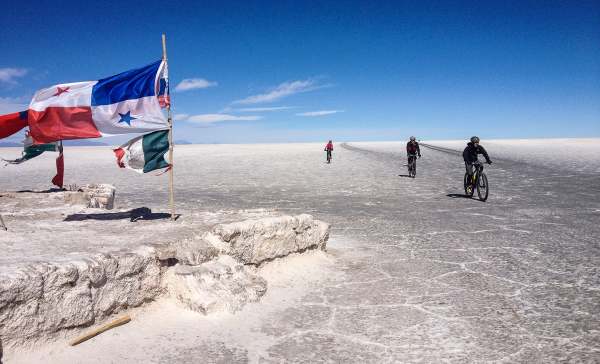 From The Long Haul Trekkers blog…
"the vastness of the Salar de Uyuni is unreal. Unless mountains rise above the horizon, perfectly-shaped hexagons span as far as the eye can see…Traversing the Salar de Uyuni on two wheels, the cyclist can ride with her eyes closed without fear of bumping into anything or going off course. With hardly a soul in sight, we could pedal anywhere we pleased. Our wheels crunched over the terrifically flat path for hours, the only barrier being the wind."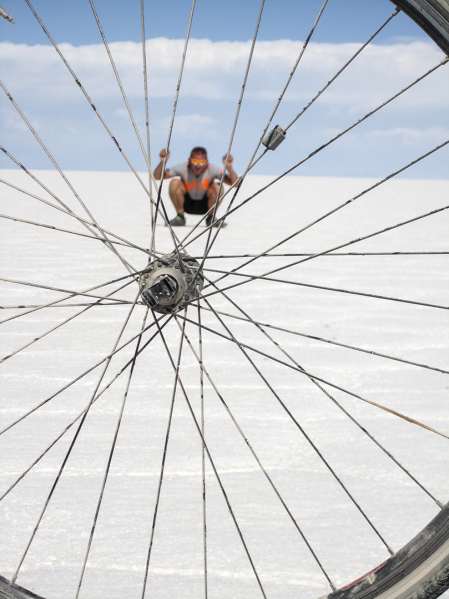 From our South American Epic blog…
"To make things even more bizarre, a flock of Andean flamingos landed just beyond the group's tents to feed on the unique algae formation. Yeah, as in pink exotic flamingos."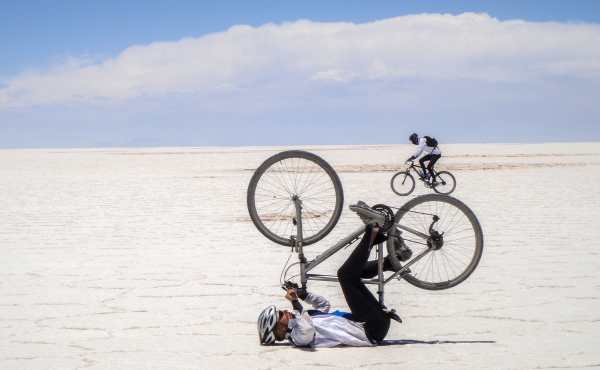 >>More about Cycling the Salt Flats on the 2017 South American Epic