Postings
5 Reasons We Are Excited about the New African Route (and Why You Should be Too)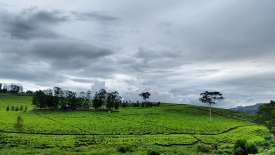 Due to an unstable security situation in Ethiopia the last months, and with a state of emergency still in place, we realized we needed to make plans for a new adventure in Africa.
We can now confirm that we will not cycle thru Ethiopia. The participants will instead make their way to Nairobi from Khartoum where the tour will re-commence on an exciting new route that includes two new countries we have never offered before. (You can see the breakdown of the new sections at the end of this post and full details are found here.)
Our 15th anniversary Tour d'Afrique was already destined to be a special year. We wanted to share the top 5 reasons why the new route should prove to be a worthy alternative to Ethiopia.
1. The Lakes in Kenya, West of Nairobi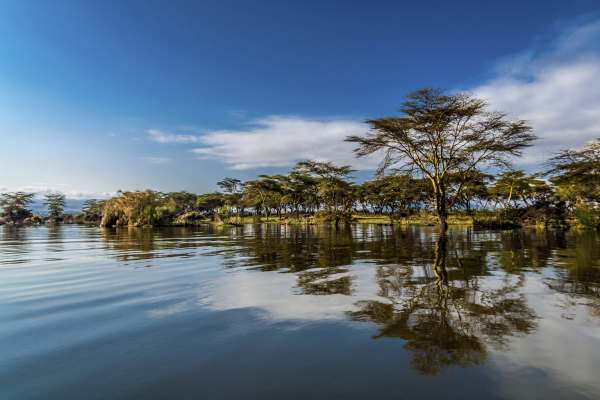 Heading west, we will pass by Lake Naivasha (pictured above) and Lake Nakuru. Lake Naivasha is home to over 400 species of birds and a large hippo population. If that doesn't satisfy your wildlife impulses than stop at Lake Nakuru near the next days lunch stop and view the thousands of flamingos that line the shores. From there, we cycle to Kisumu near the border with Uganda and get our first views of Lake Victoria – Africa's largest lake.
2, Uganda, the Jewel of Africa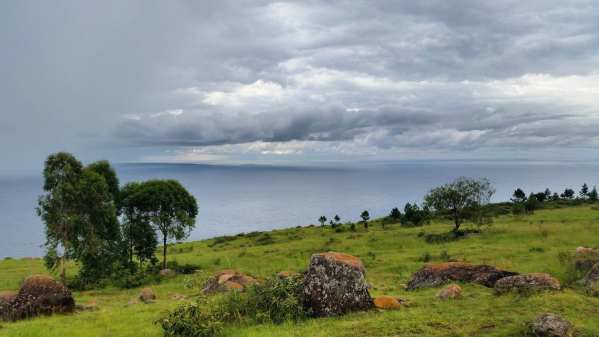 Uganda, once called the Jewel of Africa by Winston Churchill and the Pearl of Africa by others, is gorgeous and green, hilly and hot. Our route will follow near or along the shores of Lake Victoria and reach Jinja – known as the source of the While Nile. From there we head towards Kampala – known for its traffic. To solve this we decided to access the city by boat. After cycling the friendly villages on the shores of Lake Victoria, we will board a local fisherman's boat and be transported into Uganda's bustling capital and largest city.
3. Rwanda and the Mountain Gorillas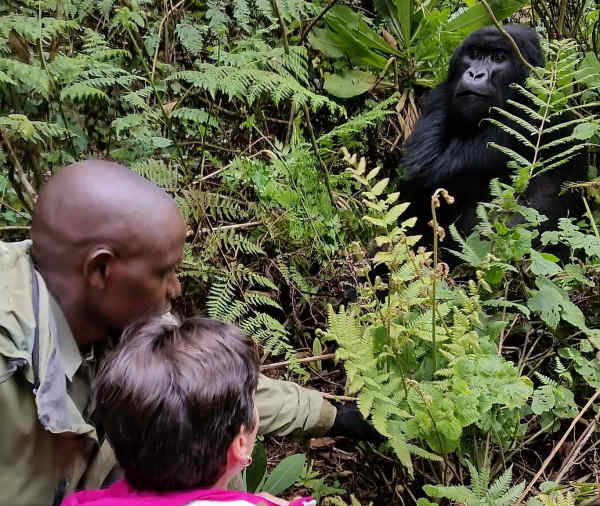 This tiny country has gone through an enormous regeneration in the last two decades. Known as the "Land of a Thousand Hills" the excellent asphalt road network make the challenge of the constant hills more manageable. It's capital, Kigali, is modern and booming.
With two rest days in Kigali, you will have time to visit the famed mountain gorillas. Kigali is where you can pick up your gorilla trekking permit (if you pre-arranged this) and head up to Musanze by bus (buses in Rwanda leave on time and drive the speed limit – quite a treat!).
From Musanze you trek into the foothills of the stunning Volcanoes National Park, walking on thick layers of jungle undergrowth – sometimes a meter thick – you will soon come upon a family of gorillas. They spend most of their days lounging, play-fighting, and eating thistles, stinging nettle, and other tasty vegetarian specialties.
Your trackers will give you strict instructions to not approach the gorillas within 7 meters, but the gorillas will go where they please, walking past you on their way to another plant to chew on they barely acknowledge your presence – its an incredible opportunity to observe these serene and docile creatures up close.
4. Lake Victoria and East African Safari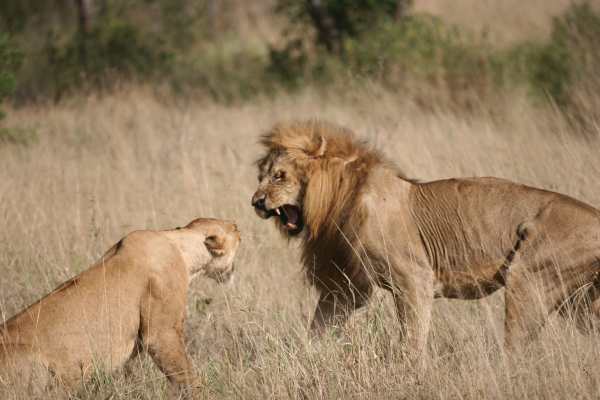 After leaving Rwanda, we cycle through lightly travelled areas of northwest Tanzania between protected areas of various game reserves. We reach Mwanza, Tanzania's second largest city set on Lake Victoria's shore, surrounded by hills strewn with enormous boulders. The next day we cycle to Speke Bay named after the explorer who searched for the source of the Nile River.
Included in the price for the new Safari Time section is a 3 day safari into the Serengetti and Ngorongoro Crater – two world class parks to observe 'the Big 5' in some of the most  beautiful and diverse wildlife habitats.
5. Witnessing the Best of TDA's Adventurous Spirit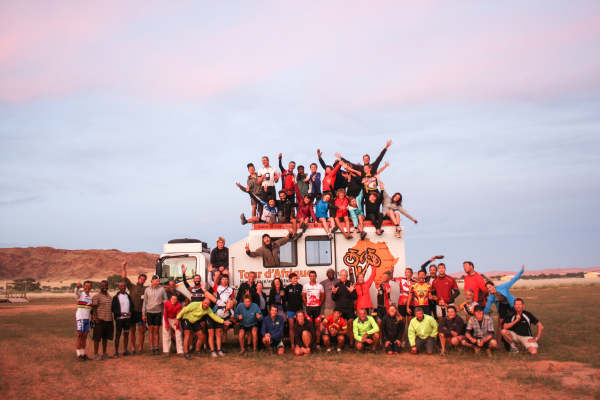 When we put our heads together and come up with new routes and new plans, we are at our best. TDA is made up of a team of adventurous and well travelled people who love a new challenge and an opportunity to bring our cyclists to new and exciting destinations for cycle touring.
Our cyclists come to us because they trust our instincts, and know that when we try a new route we don't do it without alot of research, and consultation to ensure it is equally enjoyable and safe for everyone.
Here are the New Sections
Desert Sands
Starts: Khartoum Feb. 4
Finishes: Nairobi Feb. 16
Jewel of Africa
Starts: Feb. 18 in Nairobi
Finishes: Mar. 3 in Kigali, Rwanda via Uganda
Safari Time
Starts: Kigali March 6
Finishes: Arusha March 14
Masai Steppe
Starts: Arusha March 16
Finishes: Lilongwe, Malawi March 31